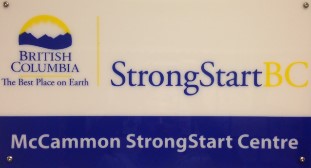 StrongStart is open!   
We'd love for you to join in on the fun! Visit our webpage for schedule, registration and sign-up information: https://sd33.bc.ca/strong-start. 
StrongStart BC early learning programs provide school-based early learning services for adults and their young children, aged birth to five, at no cost to families.  Both children and adults can benefit from StrongStart BC early learning programs – children have access to high-quality learning environments and benefit from social interactions while the adults who accompany them learn new ways to support learning, both at the program and at home.